Blaze LED Table Lamp
This plug in table lamp contains a custom made test circuit engineered by Georgia Tech students to flicker like a candle. But Blaze is brighter than your typical candle and use either AC or DC (batteries are tucked away in the base) power. If the power goes out, Blaze keeps the mood going.

Glass light dome with milled poplar and white ash veneer.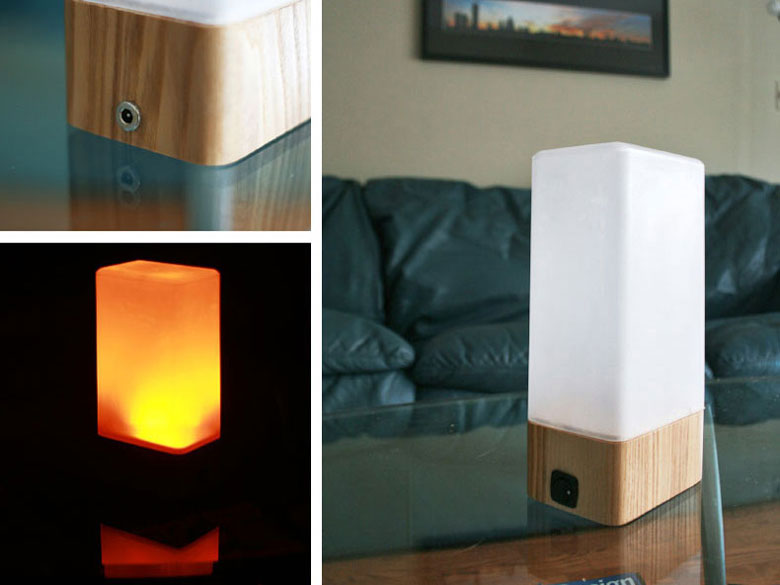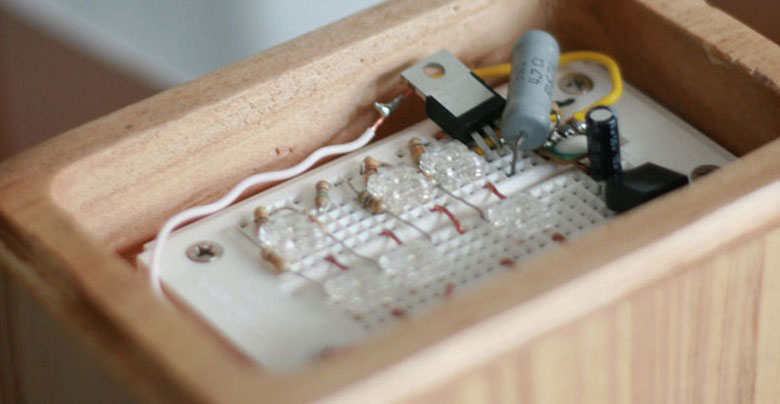 back